Theory & Discourse
A HERMENEUTIC FRAMEWORK FOR LANDSCAPE STUDIOS |
Sandip Patil
LA 67
Sandeep Patil reflects on some of the significant aspects of landscape education in the country including, a need for robust and dynamic studios based on critical thinking and insightful reflections rather than problem solving exercise and well thought out frameworks for various studies to take forward these objectives.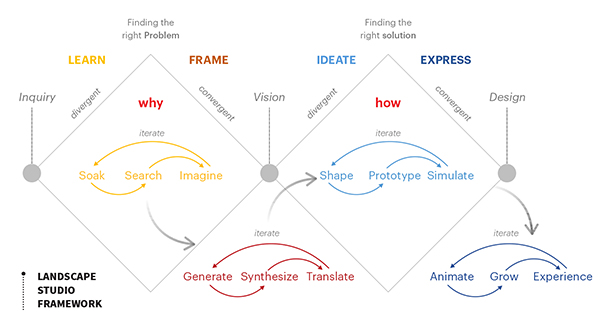 Indian landscape education has three handicaps: limiting eligibility to architects in most programs, prejudicing the dialogue in a spatial construct; offering postgraduate degrees, thus carrying the burden of teaching fundamental as well as advanced knowledge; and lastly mimicking a professional studio environment, thereby restricting the thought process to established methods. The first handicap requires a dialogue in another forum, but one can attempt to address the remaining two, empowering future landscape professionals with tools for interpreting and thinking, beyond mundane problem solving.

Charles Correa, in his seminal essay 'Learning from Eklavya', questions whether design can be taught, or only learnt through osmosis. He also remarks that encouraging independent judgement while maintaining faith in the learning experience, is difficult to navigate in design studios. Lastly, he critically inquires how many students will design in their practicing life? Hence, should studios aim for objective problem solving or hermeneutic self-learning?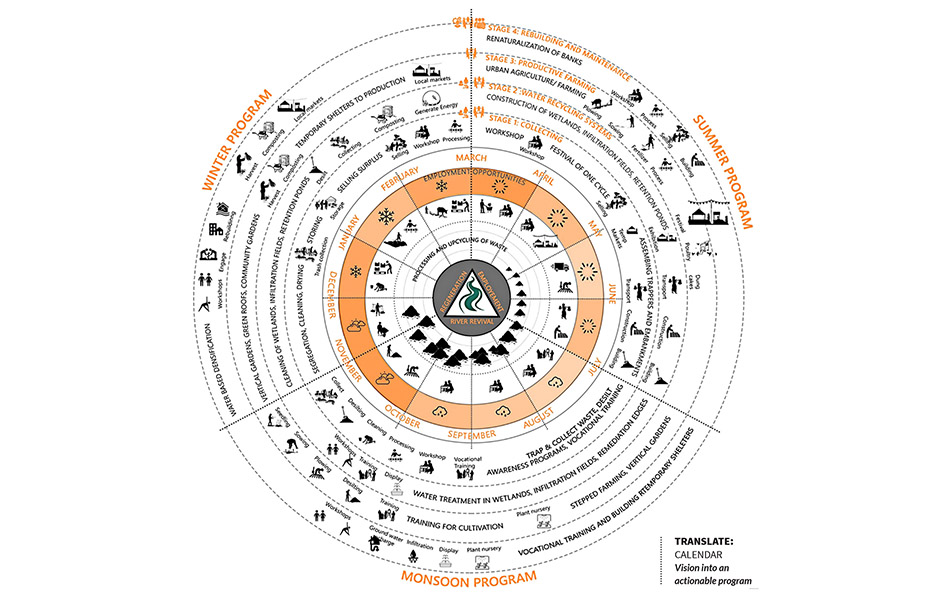 landscape education:
introspection, reflection and application |

RIGHT HERE & NOW!
Nikhil Dhar

in the larger context |

ON EDUCATION AND LANDSCAPE ARCHITECTURE
Shishir R. Raval

TREADING THROUGH… LANDSCAPE PEDAGOGY AND PRACTICE
Suneet Mohindru

THE FOUNDATIONS OF ACADEMIC MORALITY
Sridevi Rao

A VISION TOWARD STRENGTHENING LANDSCAPE ARCHITECTURE EDUCATION IN INDIA
THE ISOLA EDUCATION BOARD
Swati Sahasrabudhe, Nikhil Dhar & Prashanta Bhat

ASSESSMENT OF LANDSCAPE ARCHITECTURE PROGRAMMES
PERSPECTIVES FROM OUR REGION
Mike Barthelmeh

LANDSCAPE ARCHITECTURE:
FERTILE GROUND FOR FEMINISTS?
Elinor Scarth

foundation level |

"THE LANDSCAPE" FEAT. PINK FLOYD
Arjun Sharma

UNDERSTANDING LANDSCAPE EDUCATION IN ARCHITECTURE
BECAUSE ARCHITECTURE NEEDS THE LANDSCAPE...
AND NOT THE OTHER WAY ROUND
Shilpa Bakshi Chandawarkar

UNDERGRADUATE LANDSCAPE PROGRAM
BECAUSE ARCHITECTURE NEEDS THE LANDSCAPE...
NAVRACHANA UNIVERSITY | VADODARA
Pragya Shankar

higher education level |

TRAVERSING LANDSCAPE ARCHITECTURE EDUCATION IN MUMBAI
Urmila Rajadhyaksha

PEDAGOGICAL APPROACH OF LANDSCAPE STUDIOS
SCHOOL OF PLANNING AND ARCHITECTURE | NEW DELHI
Aarti Grover

A HERMENEUTIC FRAMEWORK FOR LANDSCAPE STUDIOS
Sandip Patil

PEOPLE PLACE PALIMPSEST
Divya Shah

LANDSCAPE ARCHITECTURE CURRICULA
ASKING THE RIGHT QUESTIONS
Ekta Gyani

collaborations |

ADVANCEMENT THROUGH ALUMNI COLLABORATION
Prashanta Bhat & Keith Christensen

EDUCATION BEYOND BOUNDARIES
CREATING NEW OPPORTUNITIES FOR COLLABORATIVE LEARNING
Caroline Lavoie & Swati Sahasrabudhe

urbanism |

TALKING URBANISM
In conversation with Vinayak Bharne

remembrance |

REMEMBERING RAJAPRAKASH PURUSHOTHAMAN
Aarti Grover