Cities
A Sense of Space |
In conversation with Ranjit Sabikhi
LA 61
Ranjit Sabikhi discusses the main idea behind his new book, A Sense of Space, The Crisis of Urban Design in India while elaborating upon the difference between planned process and actual development.
The book is the result of a series of reflections on architecture and urban design, based on personal experiences and interaction with the cities that I have lived in. As one watched over the years, things began to change almost by default, as a variety of different uses and functions crept in. Although considered unauthorized by the planning agencies, the process of indigenous development managed to make a significant impact in many different parts of the city. This process of change, which I had in my own way begun to foresee more than fifty years ago, simulated my interest in looking for meaningful urban solutions. To me, architectural form making, however exciting, was not enough. I was more fascinated by the space between buildings and the gradual process of inevitable change over time. In my opinion, buildings need to be conceived as living organisms as part of the larger context, and be designed to accommodate change. There is a conflict between the planned process and actual developments. The decision to put these observations in book form has been influenced by the need to create greater awareness of urban issues amongst the residents of our cities.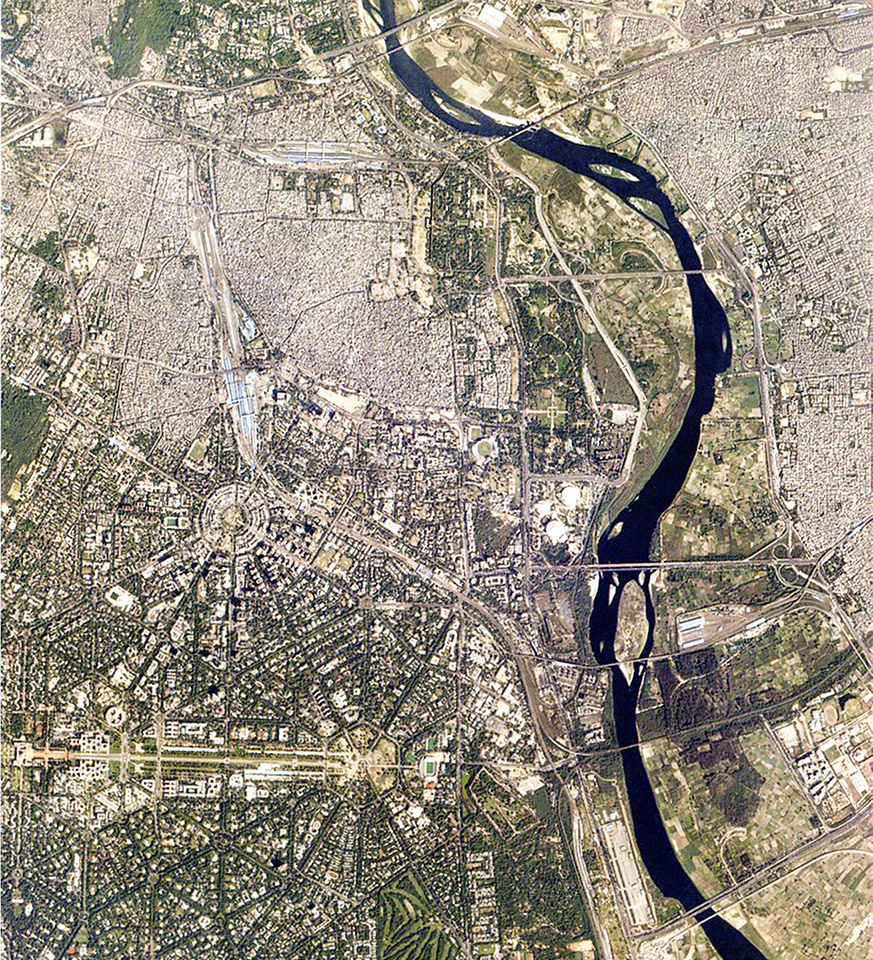 environment, ecology and biodiversity |
RESCUING THE URBAN POLLINATORS
MADHURA KHADE

WETLANDS AT WORK
UNDERSTANDING WETLANDS
With inputs from Dr. C. R. Babu

CONSTRUCTED WETLAND AT RAJOKRI, NEW DELHI
[Delhi Jal Board]
Ankit Srivastava

CONSTRUCTED WETLAND AT NEELA HAUZ, NEW DELHI
Landscape and Environment Planning Department,
Delhi Development Authority

CONSTRUCTED WETLAND AT HAUZ KHAS LAKE, NEW DELHI
Tarun Nanda, Evolve Engineering

RESTORATION AND REJUVENATION OF RIVER YAMUNA FLOODPLAINS, NEW DELHI
Landscape and Environment Planning Department,
Delhi Development Authority

REIMAGINING THE CITY
YAMUNA RIVER PROJECT:NEW DELHI URBAN ECOLOGY
[Authors Inaki Alday and Pankaj Vir Gupta]
Review by Geeta Wahi Dua

REJUVENATION AND RESTORATION OF URBAN PONDS, GURUGRAM
Future Institute

SPURRING ECONOMIC REVIVAL THROUGH ECOLOGICAL RESTORATION, NANHU, CHINA
Uma Sekar

heritage, urban design, landscape architecture |
FROM MY HOUSE TO YOUR HOUSE
In conversation with Miki Desai

CITY MAPS: MAPPING NATURE AND ENVIRONMENT
Review by Rabindra J. Vasavada

A SENSE OF SPACE
Anuraag Chowfla

IN CONVERSATION WITH RANJIT SABIKHI

DEMOCRACY, PARTICIPATION AND CONSULTATION
In conversation with Bimal Patel

city and culture |
OUR CITIES CAN FIGHT COVID-19 PROACTIVELY
Mriganka Saxena and Puneet Khanna

LOCALIZING FUTURES
Geeta Wahi Dua

BOURGEOIS ENVIRONMENTALISM AND THE VULNERABILITY OF THE POOR
UNCIVIL CITY: ECOLOGY, EQUITY AND THE COMMONS IN DELHI [Author: Amita Baviskar]
Review by Nikhil Dhar

STREETSCAPES IN PUNE
CREATING A HEALTHY AND WALKABLE NEIGHBORHOOD: AUNDH NEIGHBORHOOD UPGRADATION | PUNE
Prasanna Desai Architects

ABOUT RETAIL, TREES AND YOUNG VIBES:
JANGLI MAHARAJ ROAD | PUNE
Oasis Designs Inc.

EMERGENCE OF THE EPHEMERAL
Bijoy Ramachandran

seeing the unseen |
ART FOR ALL
St+Art India Foundation