Traditional Wisdom
From My House to Your House | In conversation with Miki Desai
LA 61
From my House to your House: A Select Journey of Indian Vernacular Architecture — exhibition conceptualised and curated by architect and academic Miki Desai — is an effort to re-introduce the word 'vernacular' in contemporary architecture discourse. An outcome of Miki's self-initiated research of over four decades, the exhibition comprises of drawings and photographic documentation of vernacular architecture across diverse geographical regions of the country including Kerala, Gujarat, Karnataka, Northern and Western India.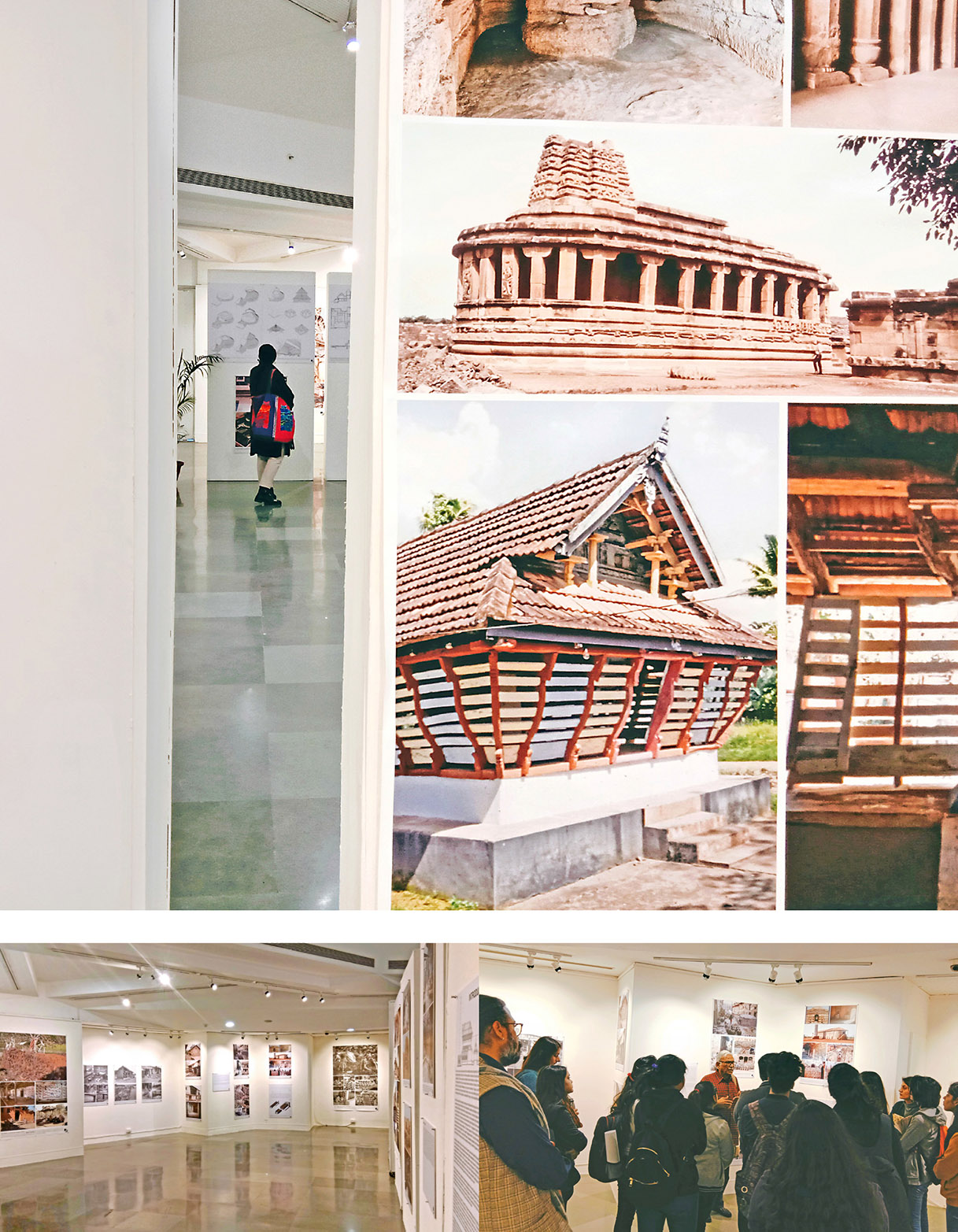 During the past more than three decades, our work has focused on study and research of vernacular and colonial architecture and the built environment in India. The main objectives of the exhibition, From my House to your House [title based on Tom Wolf's book "From Bauhaus to Our House", a critique on modernism and an unashamedly original work by Wolf], are three folds — to draw a connection between people and their own architecture and legacies that are waiting to be explored; to learn about the indigenous nature of architecture that is surviving so well in this country and to illustrate to the students and designers that modern architecture is not the only type of architecture to fall back on to build our settlements, both rural and urban. The examples showcased in the exhibition across the continent have something to do with how society sees itself and how it wants to present itself. We need to recognise and learn from the vernacular architectures of different types and from different regions. So the main point is to communicate the idea to the students and the people and hoping that somewhere along the line, they will wake up to the idea of meaningful built environments of their own. Built into the exhibition is the argument of nurturing and carefully transforming this age old legacy.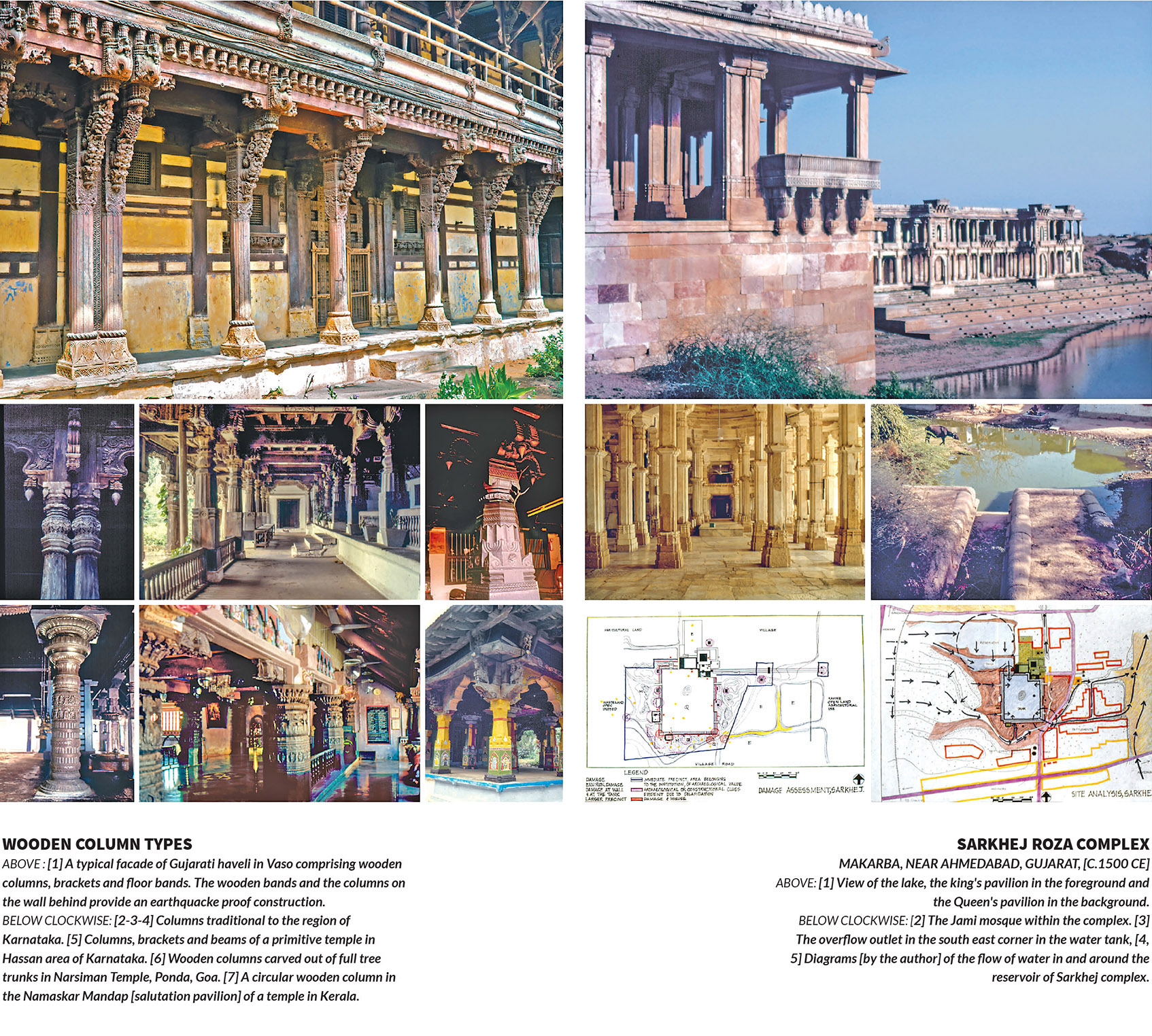 environment, ecology and biodiversity |
RESCUING THE URBAN POLLINATORS
MADHURA KHADE

WETLANDS AT WORK
UNDERSTANDING WETLANDS
With inputs from Dr. C. R. Babu

CONSTRUCTED WETLAND AT RAJOKRI, NEW DELHI
[Delhi Jal Board]
Ankit Srivastava

CONSTRUCTED WETLAND AT NEELA HAUZ, NEW DELHI
Landscape and Environment Planning Department,
Delhi Development Authority

CONSTRUCTED WETLAND AT HAUZ KHAS LAKE, NEW DELHI
Tarun Nanda, Evolve Engineering

RESTORATION AND REJUVENATION OF RIVER YAMUNA FLOODPLAINS, NEW DELHI
Landscape and Environment Planning Department,
Delhi Development Authority

REIMAGINING THE CITY
YAMUNA RIVER PROJECT:NEW DELHI URBAN ECOLOGY
[Authors Inaki Alday and Pankaj Vir Gupta]
Review by Geeta Wahi Dua

REJUVENATION AND RESTORATION OF URBAN PONDS, GURUGRAM
Future Institute

SPURRING ECONOMIC REVIVAL THROUGH ECOLOGICAL RESTORATION, NANHU, CHINA
Uma Sekar

heritage, urban design, landscape architecture |
FROM MY HOUSE TO YOUR HOUSE
In conversation with Miki Desai

CITY MAPS: MAPPING NATURE AND ENVIRONMENT
Review by Rabindra J. Vasavada

A SENSE OF SPACE
Anuraag Chowfla

IN CONVERSATION WITH RANJIT SABIKHI

DEMOCRACY, PARTICIPATION AND CONSULTATION
In conversation with Bimal Patel

city and culture |
OUR CITIES CAN FIGHT COVID-19 PROACTIVELY
Mriganka Saxena and Puneet Khanna

LOCALIZING FUTURES
Geeta Wahi Dua

BOURGEOIS ENVIRONMENTALISM AND THE VULNERABILITY OF THE POOR
UNCIVIL CITY: ECOLOGY, EQUITY AND THE COMMONS IN DELHI [Author: Amita Baviskar]
Review by Nikhil Dhar

STREETSCAPES IN PUNE
CREATING A HEALTHY AND WALKABLE NEIGHBORHOOD: AUNDH NEIGHBORHOOD UPGRADATION | PUNE
Prasanna Desai Architects

ABOUT RETAIL, TREES AND YOUNG VIBES:
JANGLI MAHARAJ ROAD | PUNE
Oasis Designs Inc.

EMERGENCE OF THE EPHEMERAL
Bijoy Ramachandran

seeing the unseen |
ART FOR ALL
St+Art India Foundation