Theory & Discorse
Memory Creating Identity for Landscape Forms | Prerana Chatterjee
LA 57
Time, memory and landscapes are closely linked together in that they inherently influenced each other. At any moment of time, the mindset and lifestyle of a society in that time will inadvertently affect the experience and identity of a landscape. As times change, so does the societal mindset and thus, so do their landscapes and public spaces.

That being said, cultural memory becomes a vital resource in the conservation of landscapes for it preserves the various layers of collective memories of historic landscapes as they have evolved over time.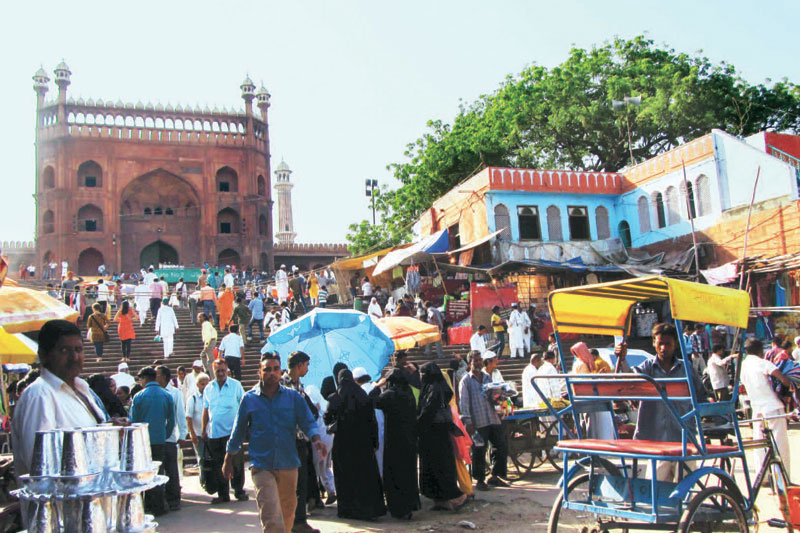 Memory defines forms of landscapes. No matter how surreal it sounds, it is actually a scientifically proven truth about human medical physiology that humans remember 'images'. These images are essentially born out of previously lived experiences in places which are preserved in memory as a set of objects in a space. The dawn of Modernism witnessed deterioration and destruction of past landscapes in war holocausts and other natural or man-made calamities which allowed establishment and evolution of 'memory' as representations of historic landscapes through images in media like paintings and photographs. In 1950, Maurice Halbwachs, a French philosopher, sociologist and a structuralist presented this concept to the world as the 'Theory of Collective Memory'. According to this theory, 'memory' always takes 'form' of a 'collective' setting and is preserved in the mind essentially as a composition of forms held together by lived experiences and expressions; these experiences and expressions may exist at an individual level (called 'individual memory') to a large-scale social level (called 'collective social memory'). In 1995, at the close of the twentieth century, Professor Jan Assmann for the first time related collective memory to the definition of cultural identity, essentially applying connection of these theories to understand the evolution of historic landscape settings, with their collective physical forms and images as their cultural identities over time. His study revealed different typologies of memory - landscapes viz. immediate 'everyday' memories, 'communicative' memories of people-groups and ranging to as large as prolonged collective 'social' memory, the latter being lived and experienced by several generations, thereby defining 'traditions' or 'cultural identities' over time. This connection between 'cultural identity' and 'collective memory' essentially formed foundation of understanding urban landscape as a 'memory-scape' in the twenty-first century.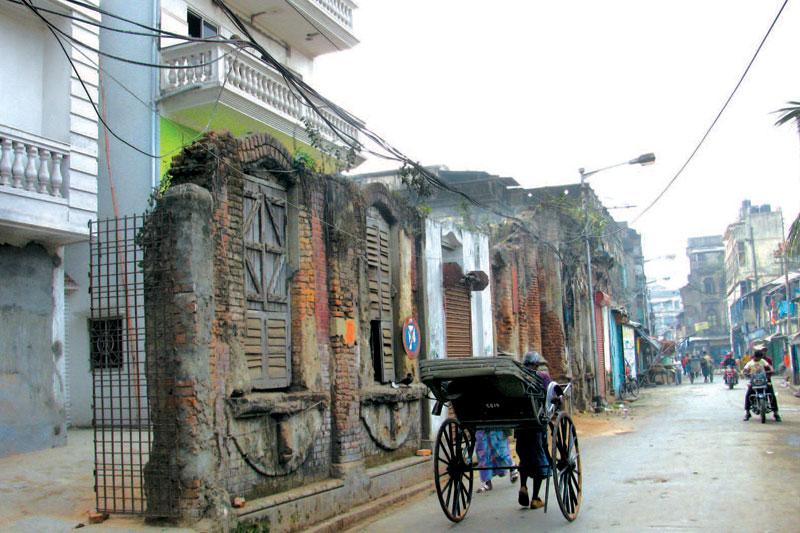 CURRENT ISSUE: LA-61
environment, ecology and biodiversity |
RESCUING THE URBAN POLLINATORS
MADHURA KHADE

WETLANDS AT WORK

UNDERSTANDING WETLANDS
With inputs from Dr. C. R. Babu

CONSTRUCTED WETLAND AT RAJOKRI, NEW DELHI
[Delhi Jal Board]
Ankit Srivastava

CONSTRUCTED WETLAND AT NEELA HAUZ, NEW DELHI
Landscape and Environment Planning Department,
Delhi Development Authority

CONSTRUCTED WETLAND AT HAUZ KHAS LAKE, NEW DELHI
Tarun Nanda, Evolve Engineering

RESTORATION AND REJUVENATION OF RIVER YAMUNA FLOODPLAINS, NEW DELHI
Landscape and Environment Planning Department,
Delhi Development Authority

REIMAGINING THE CITY
YAMUNA RIVER PROJECT:NEW DELHI URBAN ECOLOGY
[Authors Inaki Alday and Pankaj Vir Gupta]
Review by Geeta Wahi Dua

REJUVENATION AND RESTORATION OF URBAN PONDS, GURUGRAM
Future Institute

SPURRING ECONOMIC REVIVAL THROUGH ECOLOGICAL RESTORATION, NANHU, CHINA
Uma Sekar

heritage, urban design, landscape architecture |
FROM MY HOUSE TO YOUR HOUSE
In conversation with Miki Desai

CITY MAPS: MAPPING NATURE AND ENVIRONMENT
Review by Rabindra J. Vasavada

A SENSE OF SPACE
Anuraag Chowfla

IN CONVERSATION WITH RANJIT SABIKHI

DEMOCRACY, PARTICIPATION AND CONSULTATION
In conversation with Bimal Patel

city and culture |
OUR CITIES CAN FIGHT COVID-19 PROACTIVELY
Mriganka Saxena and Puneet Khanna

LOCALIZING FUTURES
Geeta Wahi Dua

BOURGEOIS ENVIRONMENTALISM AND THE VULNERABILITY OF THE POOR
UNCIVIL CITY: ECOLOGY, EQUITY AND THE COMMONS IN DELHI [Author: Amita Baviskar]
Review by Nikhil Dhar

STREETSCAPES IN PUNE

CREATING A HEALTHY AND WALKABLE NEIGHBORHOOD: AUNDH NEIGHBORHOOD UPGRADATION | PUNE
Prasanna Desai Architects

ABOUT RETAIL, TREES AND YOUNG VIBES:
JANGLI MAHARAJ ROAD | PUNE
Oasis Designs Inc.

EMERGENCE OF THE EPHEMERAL
Bijoy Ramachandran

seeing the unseen |
ART FOR ALL
St+Art India Foundation