Environment
Understanding the Blue Systems | Maithily Velangi
LA 54
A city that possesses no permanent water bodies of its own, Bengaluru has seen the development of an ingenious method for the creation of its own manmade lakes (tanks). These tanks proved pivotal in sustaining the many settlements and agricultural fields in the vicinity. However, people's changing attitudes towards these tanks, stemming from ignorance shortage of proper resources has rendered them almost obsolete. The city needs to sensitize the people to the needs of these tanks and put measures into place to ensure the future of these tanks, and in turn the city's, is secured.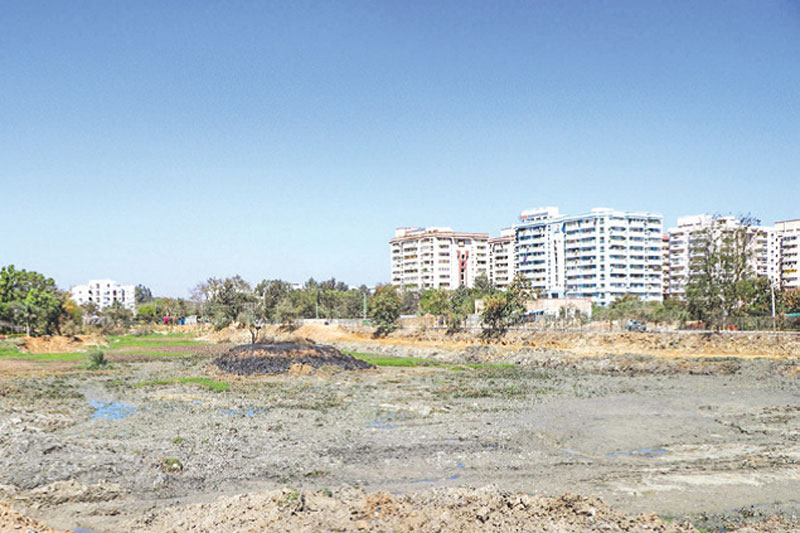 Inception and evolution of the tanks

Bengaluru is situated on the Deccan Plateau in a semi-arid region at an average elevation of 900m above sea level. The written records show that early permanent settlements that happened in Bengaluru, at the beginning of the Common Era, were towards the east, in what we today identify as the inner-city core. The landscape was then supplied by monsoon fed, dendritic streams that fed into the Arakavati River, a tributary of Cauvery.

Though Bengaluru is not located near any permanent source of water like a river or a large water body, the settlements grew because of other favourable conditions that were suitable for agriculture. Taking advantage of the natural drainage patterns, the low-lying areas were used to hold water, and were later constructed with bunds towards the downstream flow to create reservoirs or tanks.

The construction of any new tank marked the start of new settlement along with agricultural fields in the surrounding areas based on the water-capacity of the tank.



CURRENT ISSUE: LA-61
environment, ecology and biodiversity |
RESCUING THE URBAN POLLINATORS
MADHURA KHADE

WETLANDS AT WORK

UNDERSTANDING WETLANDS
With inputs from Dr. C. R. Babu

CONSTRUCTED WETLAND AT RAJOKRI, NEW DELHI
[Delhi Jal Board]
Ankit Srivastava

CONSTRUCTED WETLAND AT NEELA HAUZ, NEW DELHI
Landscape and Environment Planning Department,
Delhi Development Authority

CONSTRUCTED WETLAND AT HAUZ KHAS LAKE, NEW DELHI
Tarun Nanda, Evolve Engineering

RESTORATION AND REJUVENATION OF RIVER YAMUNA FLOODPLAINS, NEW DELHI
Landscape and Environment Planning Department,
Delhi Development Authority

REIMAGINING THE CITY
YAMUNA RIVER PROJECT:NEW DELHI URBAN ECOLOGY
[Authors Inaki Alday and Pankaj Vir Gupta]
Review by Geeta Wahi Dua

REJUVENATION AND RESTORATION OF URBAN PONDS, GURUGRAM
Future Institute

SPURRING ECONOMIC REVIVAL THROUGH ECOLOGICAL RESTORATION, NANHU, CHINA
Uma Sekar

heritage, urban design, landscape architecture |
FROM MY HOUSE TO YOUR HOUSE
In conversation with Miki Desai

CITY MAPS: MAPPING NATURE AND ENVIRONMENT
Review by Rabindra J. Vasavada

A SENSE OF SPACE
Anuraag Chowfla

IN CONVERSATION WITH RANJIT SABIKHI

DEMOCRACY, PARTICIPATION AND CONSULTATION
In conversation with Bimal Patel

city and culture |
OUR CITIES CAN FIGHT COVID-19 PROACTIVELY
Mriganka Saxena and Puneet Khanna

LOCALIZING FUTURES
Geeta Wahi Dua

BOURGEOIS ENVIRONMENTALISM AND THE VULNERABILITY OF THE POOR
UNCIVIL CITY: ECOLOGY, EQUITY AND THE COMMONS IN DELHI [Author: Amita Baviskar]
Review by Nikhil Dhar

STREETSCAPES IN PUNE

CREATING A HEALTHY AND WALKABLE NEIGHBORHOOD: AUNDH NEIGHBORHOOD UPGRADATION | PUNE
Prasanna Desai Architects

ABOUT RETAIL, TREES AND YOUNG VIBES:
JANGLI MAHARAJ ROAD | PUNE
Oasis Designs Inc.

EMERGENCE OF THE EPHEMERAL
Bijoy Ramachandran

seeing the unseen |
ART FOR ALL
St+Art India Foundation