Theory and Discourse
Rejuvenation and Reincarnation | Narendra Dengle
LA 53
An exploration into how history is a means of living the present by inadvertently shaping it. In taking a look at how the interpretation of historical cities exist in four separate, yet abutting, spheres of intellect, we understand the significance of the conservation of heritage, thus, and the factors that threaten rendering it obsolete.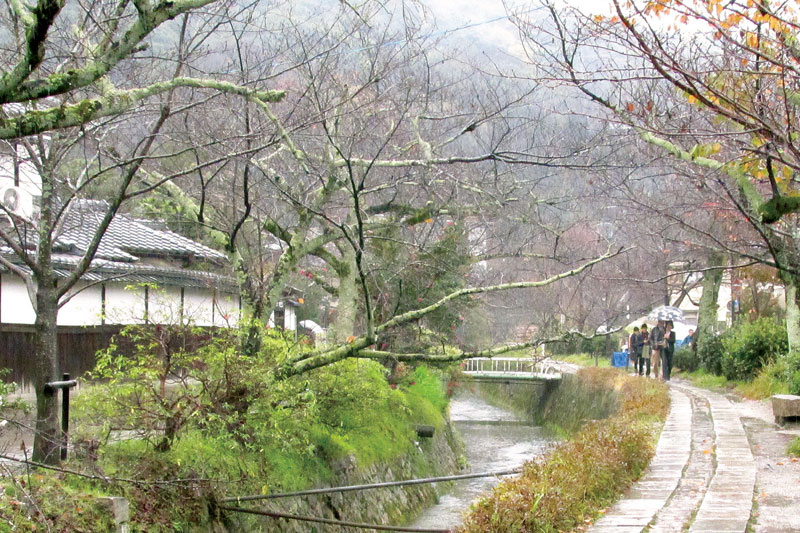 Increased fragmentation in our lives reflects on how we conceive and perceive our cities. Comprehension of history, when motivated, moves away from facts and is shrugged off as an impediment to peoples' 'aspirations and vision' of the future. We witness many islands of priority within a city, may these be of a spiritual, recreational or business kind, having their own inner power structures. In addition to types of natural disasters, the post-world war scenario has not deterred us from destroying historic cities because of terrorism, nationalism and religiosity. Within the spiral of creation- sustenance- destruction, like in the dance of Shiva, we must view the historicity of places embedded in the phenomenal world and collective memories.

The human struggle to be immortal through work and deed results in the craving for the architecture of monumentality. J. Krishnamurti wonders: 'No one thinks, "why not reincarnate now?" which means, "why not die the lived moment immediately?" The Upanishadic view that lR;e is a samhitaof lr+rh+;e, which when translated suggests immortal + mortal and the order of the two through rejuvenation and reincarnation. Recognizing that no sooner is the work manifested than it is subjected to the natural law of entropy is critically important to our comprehension of design. To create a system of rejuvenation to replace hurriedly performed surgeries that eradicate our city-cores, needs a shift in the paradigm. As heritage, natural resources and their relationship with the human habitat make a strong case for conservation since life and energy sources depend on them. Nature does not recognize geo-political boundaries.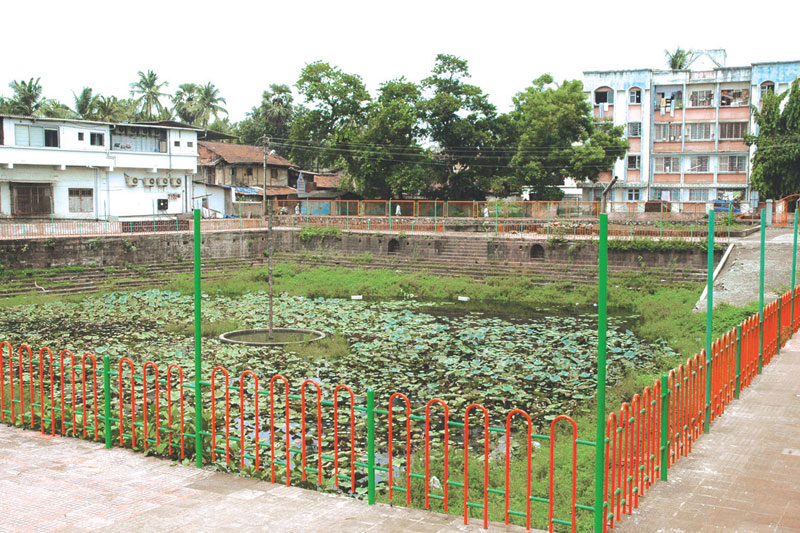 CURRENT ISSUE: LA-61
environment, ecology and biodiversity |
RESCUING THE URBAN POLLINATORS
MADHURA KHADE

WETLANDS AT WORK

UNDERSTANDING WETLANDS
With inputs from Dr. C. R. Babu

CONSTRUCTED WETLAND AT RAJOKRI, NEW DELHI
[Delhi Jal Board]
Ankit Srivastava

CONSTRUCTED WETLAND AT NEELA HAUZ, NEW DELHI
Landscape and Environment Planning Department,
Delhi Development Authority

CONSTRUCTED WETLAND AT HAUZ KHAS LAKE, NEW DELHI
Tarun Nanda, Evolve Engineering

RESTORATION AND REJUVENATION OF RIVER YAMUNA FLOODPLAINS, NEW DELHI
Landscape and Environment Planning Department,
Delhi Development Authority

REIMAGINING THE CITY
YAMUNA RIVER PROJECT:NEW DELHI URBAN ECOLOGY
[Authors Inaki Alday and Pankaj Vir Gupta]
Review by Geeta Wahi Dua

REJUVENATION AND RESTORATION OF URBAN PONDS, GURUGRAM
Future Institute

SPURRING ECONOMIC REVIVAL THROUGH ECOLOGICAL RESTORATION, NANHU, CHINA
Uma Sekar

heritage, urban design, landscape architecture |
FROM MY HOUSE TO YOUR HOUSE
In conversation with Miki Desai

CITY MAPS: MAPPING NATURE AND ENVIRONMENT
Review by Rabindra J. Vasavada

A SENSE OF SPACE
Anuraag Chowfla

IN CONVERSATION WITH RANJIT SABIKHI

DEMOCRACY, PARTICIPATION AND CONSULTATION
In conversation with Bimal Patel

city and culture |
OUR CITIES CAN FIGHT COVID-19 PROACTIVELY
Mriganka Saxena and Puneet Khanna

LOCALIZING FUTURES
Geeta Wahi Dua

BOURGEOIS ENVIRONMENTALISM AND THE VULNERABILITY OF THE POOR
UNCIVIL CITY: ECOLOGY, EQUITY AND THE COMMONS IN DELHI [Author: Amita Baviskar]
Review by Nikhil Dhar

STREETSCAPES IN PUNE

CREATING A HEALTHY AND WALKABLE NEIGHBORHOOD: AUNDH NEIGHBORHOOD UPGRADATION | PUNE
Prasanna Desai Architects

ABOUT RETAIL, TREES AND YOUNG VIBES:
JANGLI MAHARAJ ROAD | PUNE
Oasis Designs Inc.

EMERGENCE OF THE EPHEMERAL
Bijoy Ramachandran

seeing the unseen |
ART FOR ALL
St+Art India Foundation