| nature in the city

RECLAIMING DEGRADED PUBLIC SPACE
In conversation with Latika Thukral
LA 71
iamgurgaon is a unique collaborative initiative between government, professionals, and corporate, conceptualized to improve neglected urban areas of the sub-city of Gurugram. Many landmarks work to its credit - the restoration of the degraded quarry site, redevelopment of circulation corridors and development of physical linkages, and afforestation drives, the organization has established new benchmarks in the areas of spreading awareness about the local ecology, planting of native species and creating experiential public spaces with the involvement of landscape consultants in large scale public works.
In conversation with Latika Thukral, co-founder of the organization about the potentials and challenges of the drive.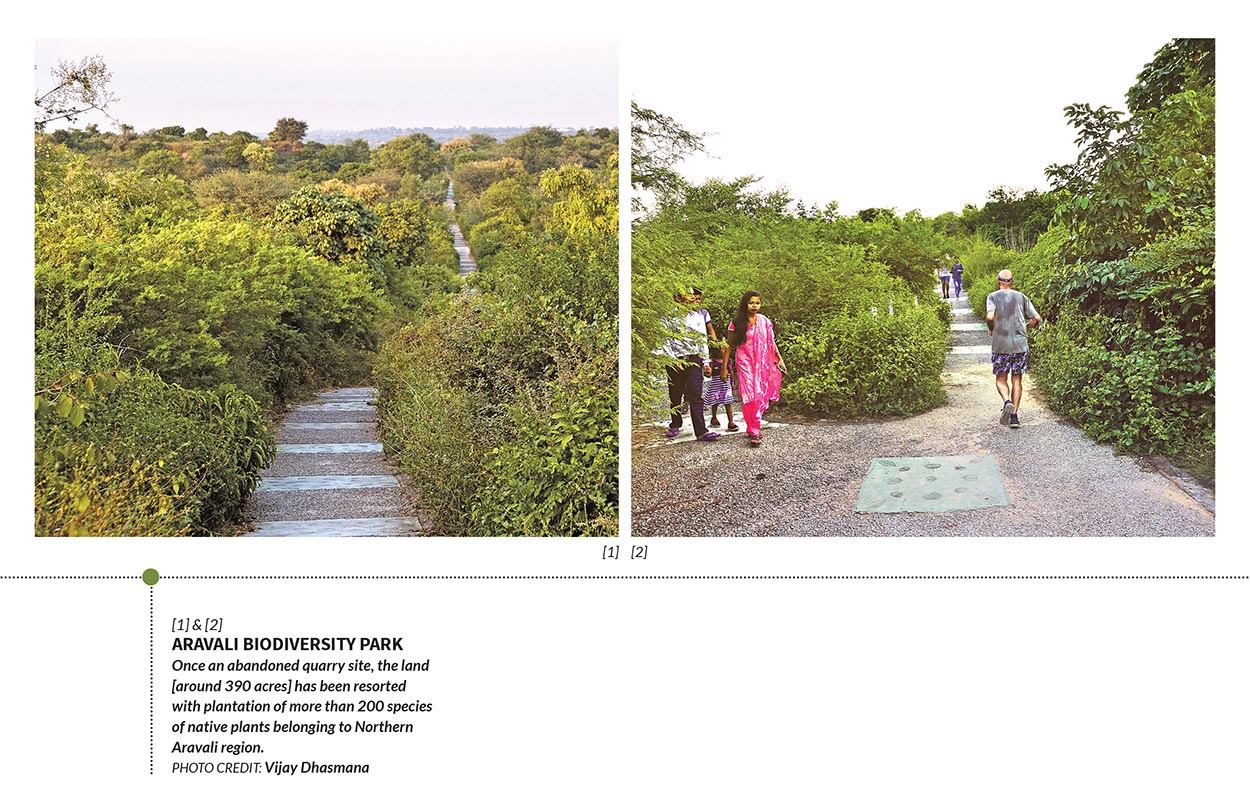 iamgurgaon, A Citizens' Initiative

I moved to Gurugram in 1995, and have witnessed the transformation and haphazard growth of a city. New Gurugram was coming up. We wanted to move into a world-class city [unfortunately we have missed out] and there was hope and wanted to get involved. People like us from the corporate world were not too many in the social sector. Three of us – Swanzal Kapoor, Ambika Agarwal and I got together to start iamgurgaon. We felt the need to intervene to make a difference in the city. Initially, when we started, we thought it will be a kind of half-day involvement and will support the government agencies with our time. But very soon we realized that it is full-time work. This was a new world for us - dealing with the government agencies and persistent follow-ups. We did not realize when this became more than 24 hours a day.iamgurgaon is a citizen movement and has many people who play an active role and have committed time to the city. iamgurgaon's core group consists of 9 of us, who work voluntarily. In the last 15 years, the strength comes from supporting each other. We had no background in this field but common sense and the right attitude helped. We have learned everything while working on the ground, dirtying our hands – whether it's planting local species, cleaning nallah, creating water bodies, etc.