| with nature

TO BELONG TALIESIN WEST ARIZONA
Ajit Nagpurkar
LA 71
Some of the many elements of the architecture practiced by Frank Lloyd Wright [1867-1959] are creative imagination of built form as experiential volumes and spaces, finished by earthy colours and rich textures of local Materials. Thus in the resulting humane environment, the Structures harmoniously blend with the surrounding, in Synchronization with nature. Ajit Nagpurkar shares his experience of visiting one such place.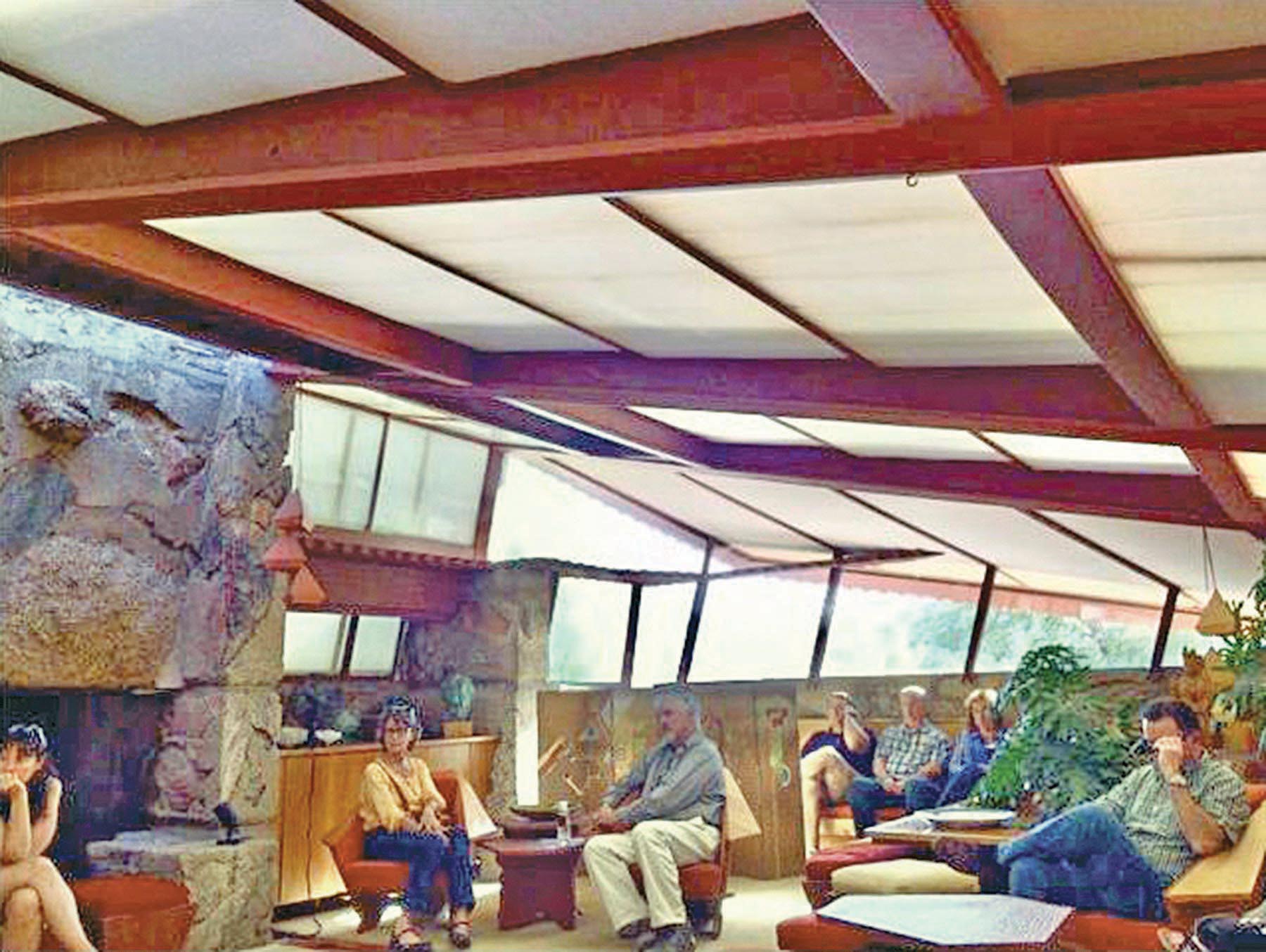 The famous French painter Claude Monet was painting a landscape of the poplar trees on the banks of river Tepte near Giverny in Paris in 1891. Interestingly, he was painting the landscape from his floating studio on the boat capturing his dream view. But from here, the story takes a different turn as he comes to know that those trees, he was painting, had grown to a stage where they were ready for sale as timber. Those very trees would be cut and would not be available anymore. Monet instantly decided and partnered with a timber merchant and bought those trees in auction officially. Thus, he ensured that he did not lose the trees before his painting was completed. His love for painting landscapes and brilliant steps to ensure that his view would not be disturbed amounts to only fulfilling his wish to complete his vision. This, of course, is his passion for aesthetics, the craze for finishing the desired visual, and not necessarily his being an environmentalist. It is an exceptional story of a landscape artist.