Profiles & Tributes
EXISTENTIAL ISSUES, MEMORY AND FREEDOM |
Narendra Dengle
LA 61
Narendra Dengle, a much respected name in architecture and research academia in the country, shares his life journey, work philosophy and few of his works in the profile feature.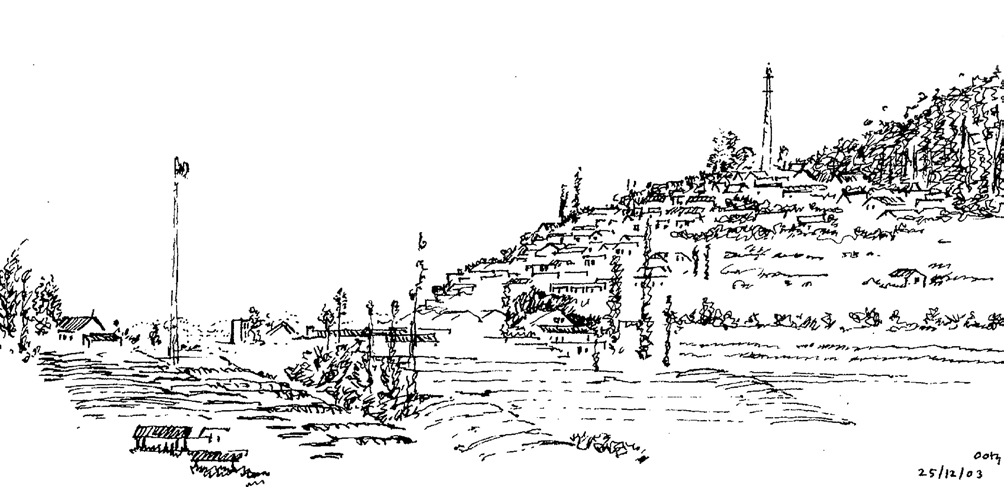 Even before taking up studies in architecture, following the SSC exams in 1964, I had travelled to north India with three friends. One vividly remembers three encounters. The beautiful railway station at Barog near Solan nestling up in the pristine hilly terrain – for its context, the flight of imagination in Le Corbusier's Assembly Hall in Chandigarh, and the trees and the furniture design in wood at the Forest Research Institute at Dehradun. This may have had some effect on the future course of my studies in architecture.

Studies in Pune

Abhinav Kala Mahavidyalaya, in Pune, had departments of painting, sculpture, commercial art and architecture. All teachers were in private practice. With no explicit pedagogical approach we experienced an enormous freedom to get over naivety, explore intuition, study history and landscape. Once Achyut Kanvinde gave a stimulating talk and showed his work through a slide presentation. His convictions came forth vividly. Kanvinde was inspirational and in my mind, I must have decided to work with this master in future.

My egalitarian family background would remain with me for life. Baba Amte, the Gandhian social worker, had called upon the youth to come for a workcamp at Somanath in the Tadoba forest of Gadchiroli district in the summer vacation of 1967-68, where the leprosy patients he had been working for at Anandavan, would be involved in farming. I travelled with a few friends to join the camp attended by a thousand students from all over India. This left an indelible impression of the complex nature of our society, its social stratification, taboos, austerity of living and the meaning of social work.