Theory & Discorse
Landscape Architecture and Ecology in India | Nikhil Dhar
LA 57
With pollution having reached an alarming level, the survival of India's environment is severely threatened. It is imperative at this moment in time that we bring about a certain introspection as to what it is, as landscape architects, that we can do to better this state. We must recognise that interventions in the environment, henceforth, be responsive to the natural systems and resources. What measures, thus, can we adopt as designers in our approach as well as our mindsets to ensure we practice sustainably.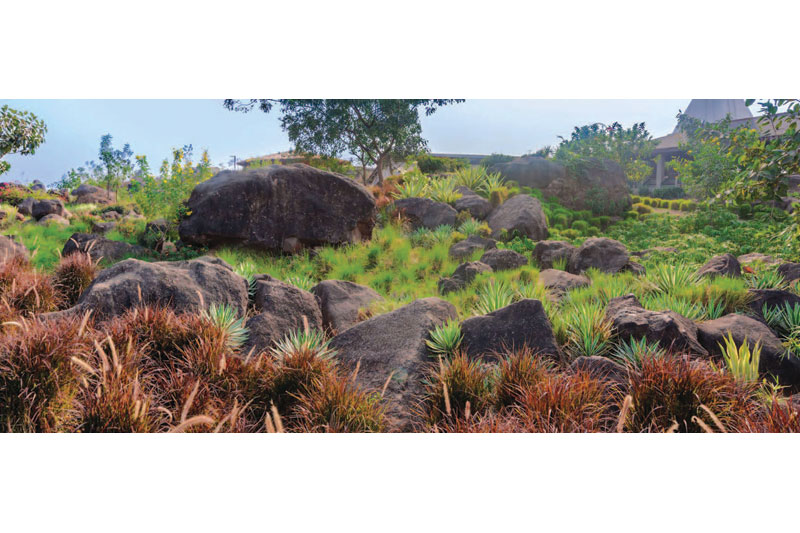 The state of India's environment is of grave concern. Our land, water and air continue to become more and more polluted. If one looks beyond skewed statistics, our forest cover continues to shrink. Groundwater levels fall every year, and what water there is, highly polluted in many areas with arsenic, nitrates and fluorides. Taking Delhi as an illustration, of its 611 water bodies, 274 are dry; 190 of these have been lost forever. Many of the rest are in a highly degraded condition. Our polluted air continues to be a major factor in premature deaths. Our urban and semi-urban landscapes are threatened by plastic waste. But we continue our activities, as if oblivious to this damage to our natural habitat.

Except for a small proportion of firms in this country, we landscape architects also seem to be continuing with a business-as-usual approach to our work. The approaches to many of our projects often resemble pattern-making activities on the land. Our colleges continue to teach their architectural and landscape architectural courses, with a tipping of the hat to ecology and the environment, but with limited appreciation or concern about what is happening literally on the ground. The degraded state of much of India's natural resources means that generations of environmentalists, ecologists and landscape architects can be gainfully employed in ecological restoration work. To my mind, this is the most important work that a landscape architect in India can be involved in.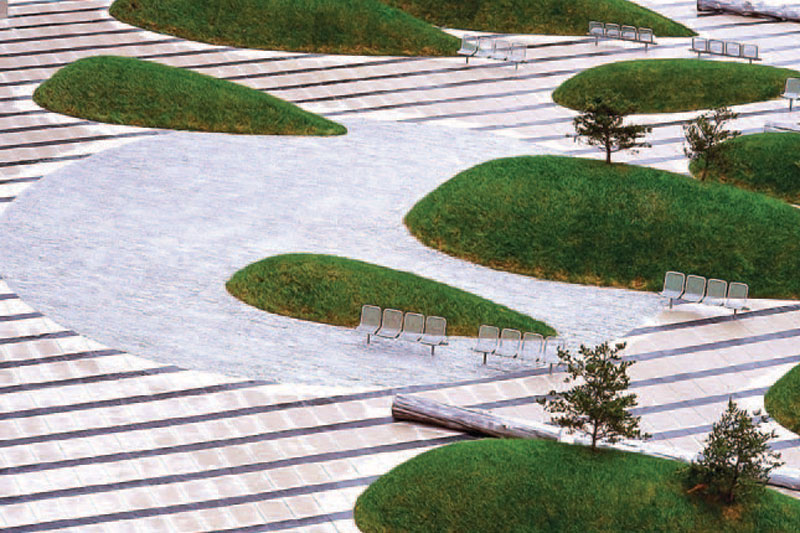 CURRENT ISSUE: LA-61
environment, ecology and biodiversity |
RESCUING THE URBAN POLLINATORS
MADHURA KHADE

WETLANDS AT WORK

UNDERSTANDING WETLANDS
With inputs from Dr. C. R. Babu

CONSTRUCTED WETLAND AT RAJOKRI, NEW DELHI
[Delhi Jal Board]
Ankit Srivastava

CONSTRUCTED WETLAND AT NEELA HAUZ, NEW DELHI
Landscape and Environment Planning Department,
Delhi Development Authority

CONSTRUCTED WETLAND AT HAUZ KHAS LAKE, NEW DELHI
Tarun Nanda, Evolve Engineering

RESTORATION AND REJUVENATION OF RIVER YAMUNA FLOODPLAINS, NEW DELHI
Landscape and Environment Planning Department,
Delhi Development Authority

REIMAGINING THE CITY
YAMUNA RIVER PROJECT:NEW DELHI URBAN ECOLOGY
[Authors Inaki Alday and Pankaj Vir Gupta]
Review by Geeta Wahi Dua

REJUVENATION AND RESTORATION OF URBAN PONDS, GURUGRAM
Future Institute

SPURRING ECONOMIC REVIVAL THROUGH ECOLOGICAL RESTORATION, NANHU, CHINA
Uma Sekar

heritage, urban design, landscape architecture |
FROM MY HOUSE TO YOUR HOUSE
In conversation with Miki Desai

CITY MAPS: MAPPING NATURE AND ENVIRONMENT
Review by Rabindra J. Vasavada

A SENSE OF SPACE
Anuraag Chowfla

IN CONVERSATION WITH RANJIT SABIKHI

DEMOCRACY, PARTICIPATION AND CONSULTATION
In conversation with Bimal Patel

city and culture |
OUR CITIES CAN FIGHT COVID-19 PROACTIVELY
Mriganka Saxena and Puneet Khanna

LOCALIZING FUTURES
Geeta Wahi Dua

BOURGEOIS ENVIRONMENTALISM AND THE VULNERABILITY OF THE POOR
UNCIVIL CITY: ECOLOGY, EQUITY AND THE COMMONS IN DELHI [Author: Amita Baviskar]
Review by Nikhil Dhar

STREETSCAPES IN PUNE

CREATING A HEALTHY AND WALKABLE NEIGHBORHOOD: AUNDH NEIGHBORHOOD UPGRADATION | PUNE
Prasanna Desai Architects

ABOUT RETAIL, TREES AND YOUNG VIBES:
JANGLI MAHARAJ ROAD | PUNE
Oasis Designs Inc.

EMERGENCE OF THE EPHEMERAL
Bijoy Ramachandran

seeing the unseen |
ART FOR ALL
St+Art India Foundation