Cities
Seeking Answers, Constructing New Questions | In conversation with Ravindra Punde
LA 56
With an extensive experience in master planning, landscape and urban projects, Ravindra Punde is the co-founder of the Landscape and Planning practice 'Design Cell' which works from Gurugram, Mumbai and Bangalore. The practice, extending in many parts of the country under his leadership, has maintained a strong commitment to environmentally and culturally sensitive designs. With a deep interest in academics, he has taught at many architecture institutes in Delhi and Mumbai. He is a Founder Trustee and Director of the School of Environment and Architecture, [SEA], Mumbai.

Ravi discusses his views about the city, profession, practice and education.
How do you describe your engagement with the city over the years in the different roles of being a student of architecture, a practicing design professional and as the head of an architecture school? How has the city influenced you in each of these roles?

Interestingly, I have had deep engagements with the city of Mumbai at two different periods and over two different stages in my career. Almost like the bookends. I was brought up in Mumbai, in the Dadar area and spent my first twenty-five years in Mumbai, and then again after a gap of twenty-five years in Delhi, I have been engaged with Mumbai as a practitioner and an academician.

As a student, I enjoyed the city in many more ways than one. The School of Architecture was just one part of my engagement with the city. Mumbai offered me several opportunities: Indian classical music baithaks at Chabildas School and concerts at Rang Bhavan, besides several private mehfils. The theatre movement was at its peak around that time, Chabildas was also the space for experimental theatre, Brechtian theatre was a great influence around that time. Prithvi Theatre had just opened in 1978.Sothe city in many ways was an extension of me. It opened me up to many facets of life. There was a sense of common public life.

However, I must say that around that time I was not exposed to serious urban issues. Cinema and theatre by eminent directors like Shyam Benegal, Satyadev Dubey and several others in Marathi theatre did bring to the forefront a plethora of issues about our rural life. At school, there was a constant debate on the emerging urban rural binary and plight of our rural community, its abject poverty, and wretchedness. These were happening under the banyan tree between students and few teachers. These discussions never came into the classroom.

During the course of one of the co-curricular activities, I happened to visit a remote hamlet up in the hills of the Western Ghats for some study. The only way up to it was to climb upstream. I wondered at the lack of communication between the hamlet and the village below. Finally, as we reached the destination we were received by the village head and he controlled what we heard. As we met the exploited tribals, I could smell poverty, feel it through their rough dry skin, and a sense of fear and hopelessness in their eyes. I had not experienced poverty like this before.

I soon realized that architecture alone would not help me understand these issues in the larger context, particularly considering the manner in which architecture was taught and practiced then. Both me and Savita moved to Delhi for a Masters program. This was followed by our decision to stay back in Delhi, and we ended up starting our own practice.

After two decades of practice in Delhi, the opportunity of working on the Mumbai Airport project came about. This project opened up a new perspective in practice. There were many learnings. We had to work with a large team of internationally reputed consultants. Clearly, it required a lot more discipline, sharp working methods and adherence to pre-set systems to be productive in a rigorous work environment.

The almost seven years of dedicated work for the airport project entailed redevelopment of Terminal 1, temporary development at the international airport that lasted for a couple of years, and finally the Terminal 2. These three projects at different stages were a great lesson on brown field projects. The airport, the city of Mumbai, and the new construction all had to happen while they all continued to operate. It was a seven-year course in global best practices in the context of a complex third-world city.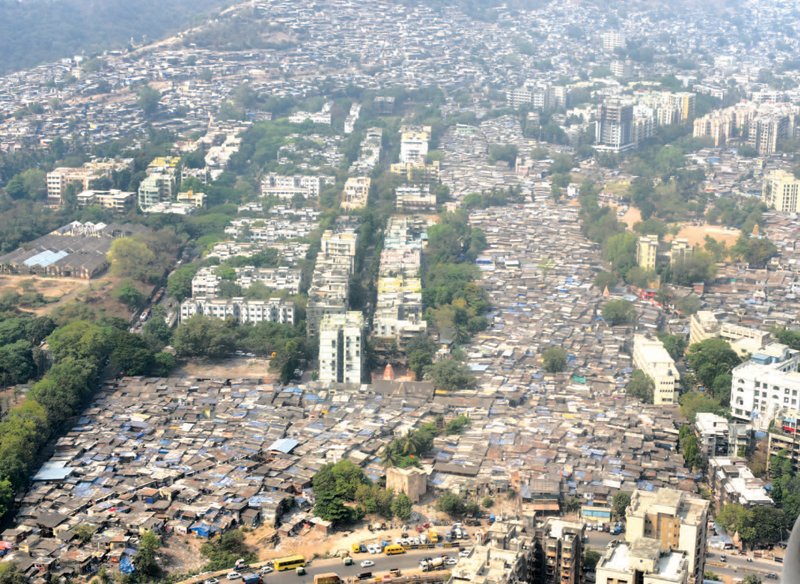 CURRENT ISSUE: LA-61
environment, ecology and biodiversity |
RESCUING THE URBAN POLLINATORS
MADHURA KHADE

WETLANDS AT WORK

UNDERSTANDING WETLANDS
With inputs from Dr. C. R. Babu

CONSTRUCTED WETLAND AT RAJOKRI, NEW DELHI
[Delhi Jal Board]
Ankit Srivastava

CONSTRUCTED WETLAND AT NEELA HAUZ, NEW DELHI
Landscape and Environment Planning Department,
Delhi Development Authority

CONSTRUCTED WETLAND AT HAUZ KHAS LAKE, NEW DELHI
Tarun Nanda, Evolve Engineering

RESTORATION AND REJUVENATION OF RIVER YAMUNA FLOODPLAINS, NEW DELHI
Landscape and Environment Planning Department,
Delhi Development Authority

REIMAGINING THE CITY
YAMUNA RIVER PROJECT:NEW DELHI URBAN ECOLOGY
[Authors Inaki Alday and Pankaj Vir Gupta]
Review by Geeta Wahi Dua

REJUVENATION AND RESTORATION OF URBAN PONDS, GURUGRAM
Future Institute

SPURRING ECONOMIC REVIVAL THROUGH ECOLOGICAL RESTORATION, NANHU, CHINA
Uma Sekar

heritage, urban design, landscape architecture |
FROM MY HOUSE TO YOUR HOUSE
In conversation with Miki Desai

CITY MAPS: MAPPING NATURE AND ENVIRONMENT
Review by Rabindra J. Vasavada

A SENSE OF SPACE
Anuraag Chowfla

IN CONVERSATION WITH RANJIT SABIKHI

DEMOCRACY, PARTICIPATION AND CONSULTATION
In conversation with Bimal Patel

city and culture |
OUR CITIES CAN FIGHT COVID-19 PROACTIVELY
Mriganka Saxena and Puneet Khanna

LOCALIZING FUTURES
Geeta Wahi Dua

BOURGEOIS ENVIRONMENTALISM AND THE VULNERABILITY OF THE POOR
UNCIVIL CITY: ECOLOGY, EQUITY AND THE COMMONS IN DELHI [Author: Amita Baviskar]
Review by Nikhil Dhar

STREETSCAPES IN PUNE

CREATING A HEALTHY AND WALKABLE NEIGHBORHOOD: AUNDH NEIGHBORHOOD UPGRADATION | PUNE
Prasanna Desai Architects

ABOUT RETAIL, TREES AND YOUNG VIBES:
JANGLI MAHARAJ ROAD | PUNE
Oasis Designs Inc.

EMERGENCE OF THE EPHEMERAL
Bijoy Ramachandran

seeing the unseen |
ART FOR ALL
St+Art India Foundation