climate change: beyond practice |

MENTAL HEALTH RESILIENCE TO CLIMATE CHANGE
FOSTERING NATURE IN CITIES
Shoba Raja & Harini Nagendra
LA 70
The article calls out to make psychological well being of humans as one of the prime objectives of spatial planning and design, while referring to the power of nature and community, especially in regard of environmental and social issues.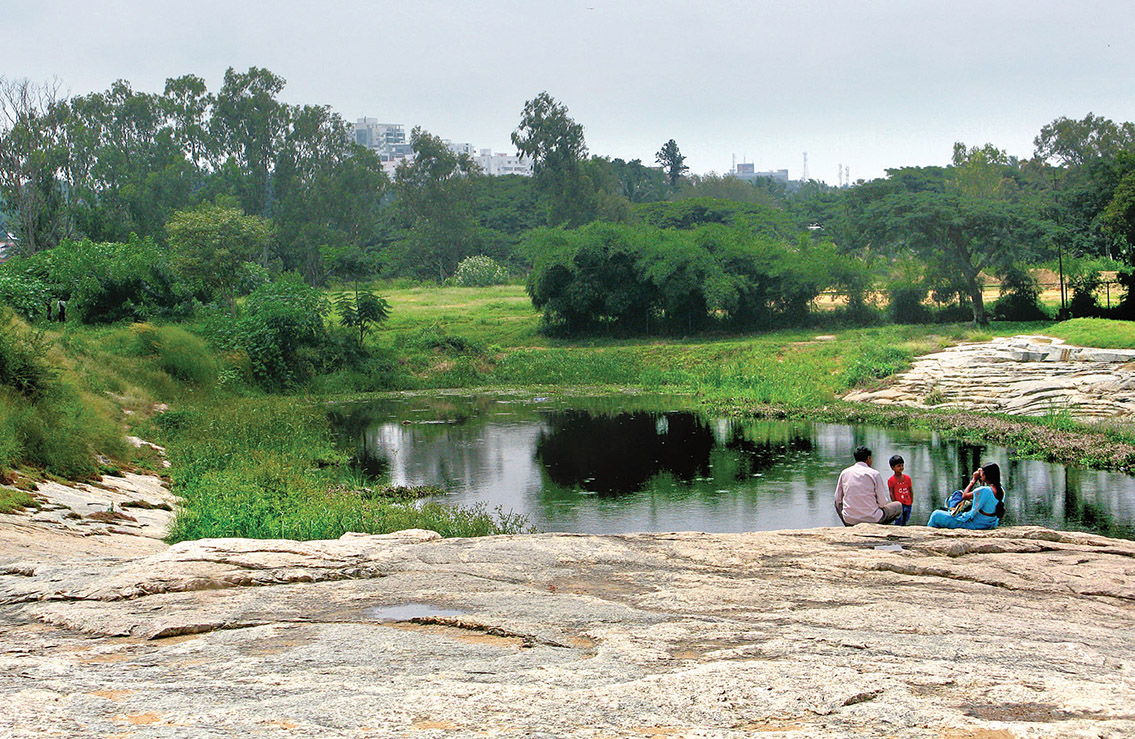 We are living amid a climate emergency. The unprecedented heat waves that struck India in April and May 2022 are a stark reminder, as are the cyclones, floods, and droughts that cost the Indian economy 87 billion US$ in 2021 alone [World Meteorological Organization, 2021]. Every year, climate and environmental factors take the lives of around 13 million people [Prüss- Ustün et al. 2016]. Hazards such as air pollution, disease, forced displacement, and food insecurity do not impact physical health alone – they place severe pressure on mental health. Climate change is associated with psychological distress, leading to a worsening of mental health and psychiatric hospitalizations, increasing mortality among people with existing mental illness, and driving up rates of death by suicide [Cianconi et al. 2020].Climate change also has indirect impacts on mental health, affecting populations through its less dramatic but equally severe consequences of increased levels of poverty, unemployment, and homelessness[Charlson, et al. 2021]. In response to this growing awareness of a new reality fact, new terms have been added to the mental health lexicon to describe the connections between climatic events and mental disorders: ecoanxiety, eco guilt, ecopsychology, ecological grief, solastalgia, biospheric concern, and so forth [Cianconi et al. 2020].