climate change in practice |


URBAN INFORMAL INDUSTRIAL SETTLEMENT
DAY IN THE LIFE OF PUFFED RICE MAKING ENTREPRENEURS
Selco Foundation
LA 70
The agenda of Climate Change, in the last decade, has moved from being a footnote to a primary heading. The IPCC report states that climate-related risks to livelihoods, health and human security are projected to increase as the planet warms by 1.5 degrees. [IPCC 2022] With a 2-degree rise, the risks will further intensify, resulting in increased poverty. Every year, regions like North Karnataka witness heat waves, with temperatures in the summer rising to 40 °C and 45 °C. The extreme temperatures and resultant atmospheric conditions adversely affect health and cause dehydration, heat exhaustion, physiological stress, and sometimes even death. Furthermore, cooling is emerging as a new, basic need – even in countries that traditionally have not previously required appliances such as air conditioners and coolers adding to living expenditures and operational costs related to energy. Here we showcase case studies on how extreme temperatures combined with trade-based stress and drudgery affect communities and result in further inequities.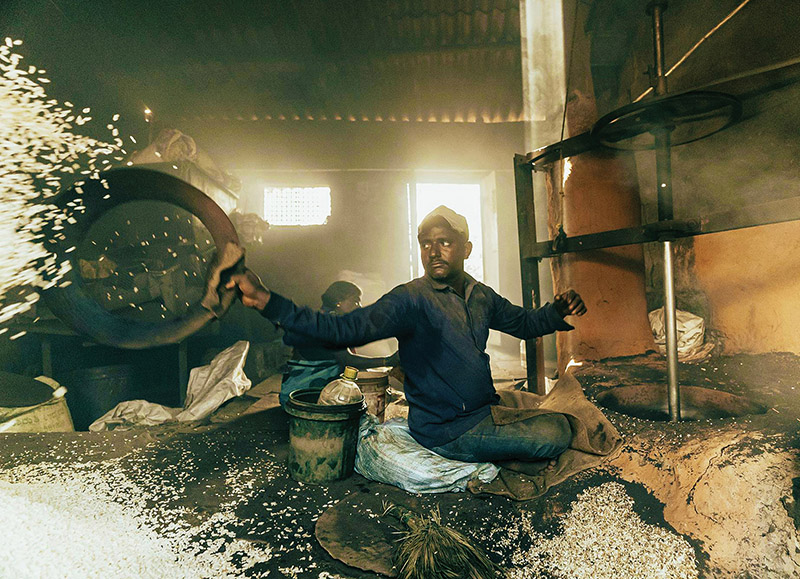 In Dharwad, Karnataka, there are communities whose livelihood is based on rice puffing. The process includes boiling of the paddy, roasting, cooling plus drying, husk plus rice separation, milling, sun drying, salting, sand roasting and finally puffing the rice, which exposes workers to severe heat and drudgery along the various stages from production to processing and packaging.