central asia |
COMMUNITY-BASED ECO-PLANNING IN HIGH DRY REGIONS
THE UNEP AFGHANISTAN MODEL | Jon Coe
LA 68
A special feature profiles work of United Nations Environment Programme UNEP [now nearly two decades old] in parts of Afghanistan, one of the most active conflict zones of the world. Various initiatives of the organization are geared towards sustainable natural resource management in a largely rural land with the objectives of improving the environmental health of the region and the social and economic status of the communities. Facilitated by a landscape architect, they include formulation of various resource management policies and executing demonstration projects to showcase climate and culture responsive interventions on selected sites for developing sustainable ways of engaging with nature for productive uses like agriculture, crops and forestation. These are also examples of a modern blending of old and new – modern GIS survey methods with walking surveys and maps drawn by village elders. Learning from local communities about their traditional practices and local wisdom and empowering them with new ideas and knowledge for envisioning a self reliant sustainable future is an integral part of the work.

Jon Coe, landscape architect who has been working as environment management and design consultant for UNEP in the country shares the strategy of the mission along with some of the works, both at policy and design levels in a two part series feature – Context & Strategy, and Practical Applications.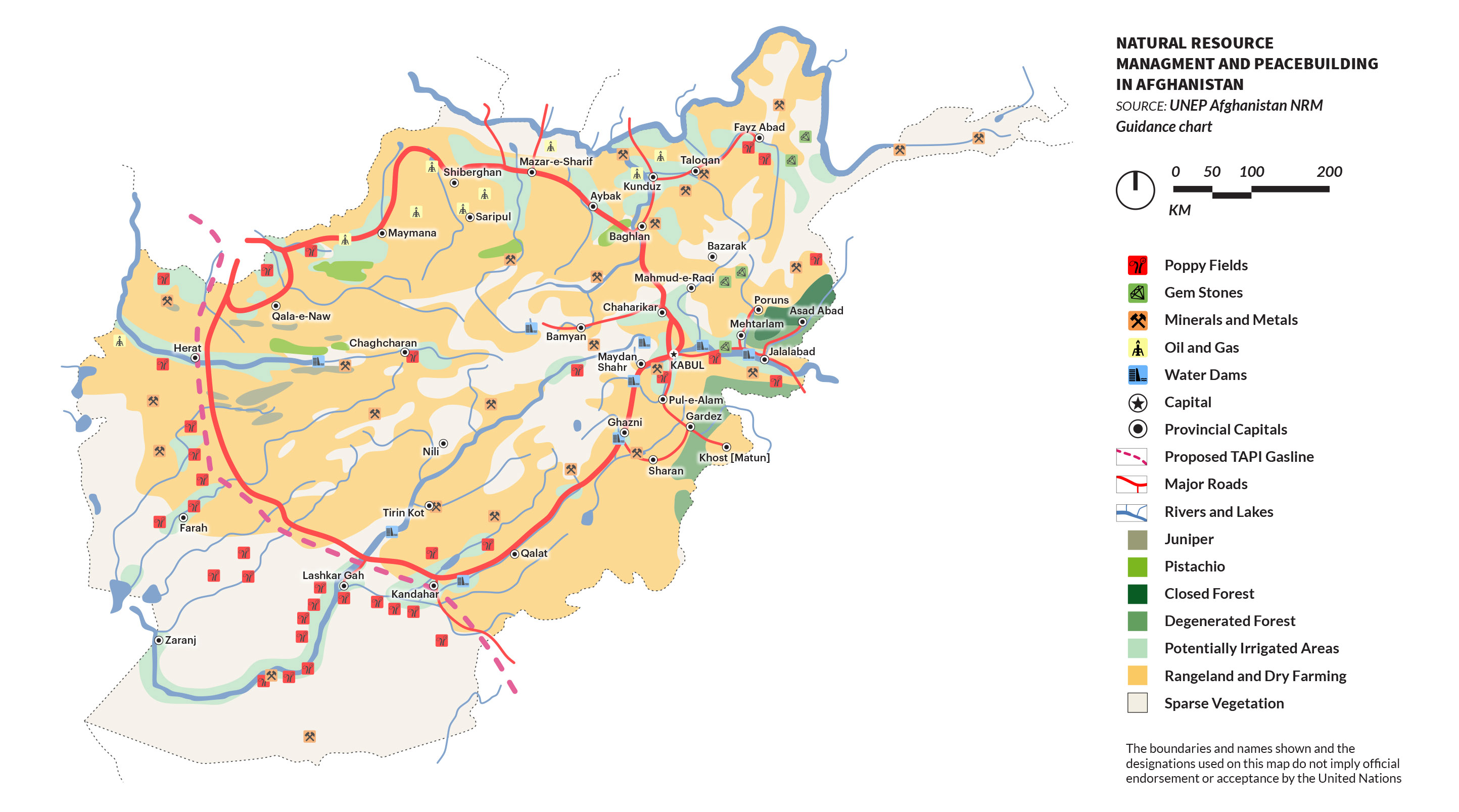 CONTEXT & STRATEGY

Today the magnificent people and landscapes of Afghanistan face an uncertain future. Their political and financial uncertainty, massive refugee crisis, drought, food shortages and lack of experienced government service providers combine to challenge even the most resilient of people. Yet Afghans have been defined by their resilience for millennia. Most Afghans live in rural pre-modern and self-sufficient communities. They can teach our over-developed world lessons in sustainable lifestyles.