Profile
RE-IMAGINING ROLES |
Samir Mathur
LA 64
Samir Mathur set up his landscape practice, Integral Designs International Studio Pvt. Ltd. in 1994. Presently, along with managing it, Samir also works as a member of Delhi Urban Arts Commission [DUAC] and is involved in various positions to guide urban policies regarding aspects of landscape architecture and environment, both at State and National levels. In the feature, Samir reflects on his journey while sharing views about his various roles, practice and other issues..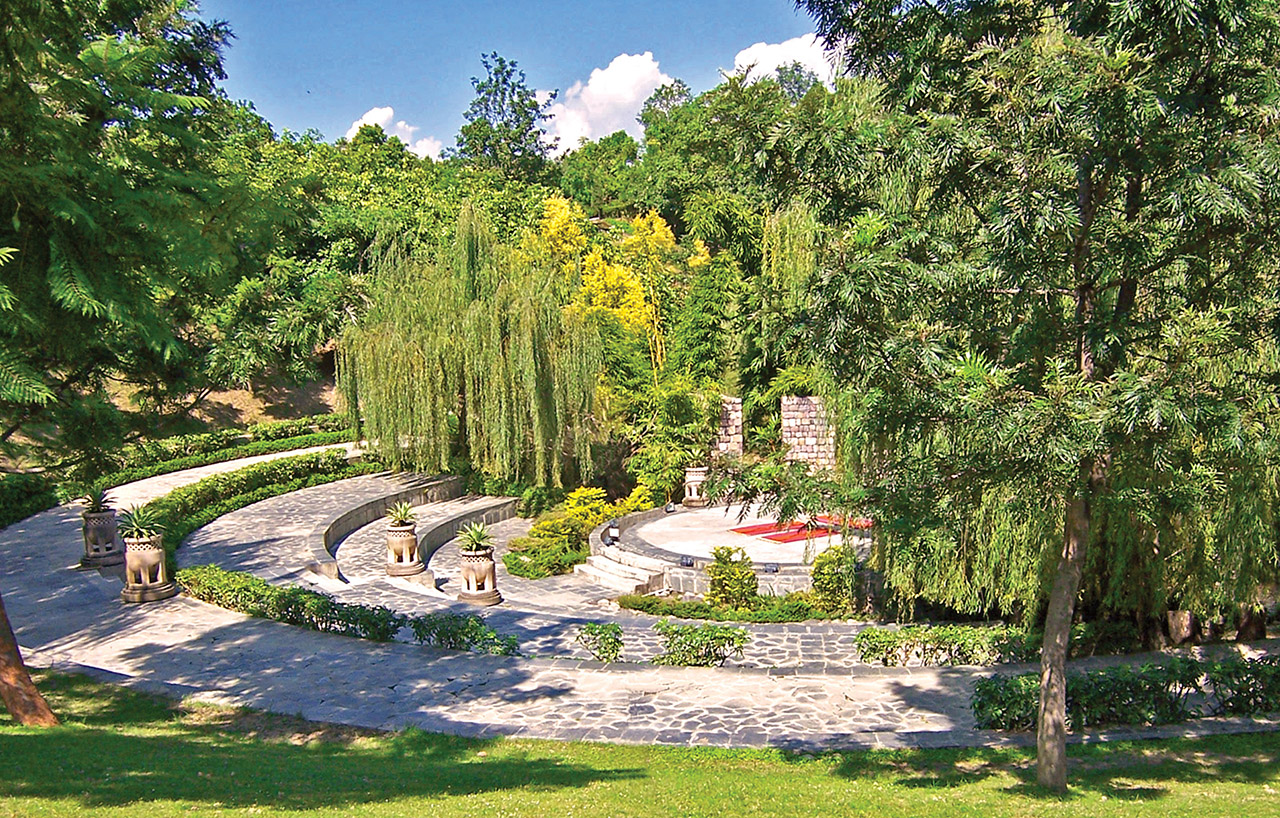 Education

My keen interest in technical drawings in the last two years of high school led me to enroll in the B.Arch. program of at School of Planning and Architecture, New Delhi. During the course, in the first summer, I worked as part of a team that listed the monuments of Delhi with Anuradha Chaturvedi and Nalini Thakur, who were amazing guides. In my second summer, I interned with Ramu Katakam and Pradeep Sachdeva and with that internship money, I backpacked to Kashmir, Leh and Ladakh including a pre-season Amarnath yatra. In the third summer, I worked on the listing of monuments, this time in Nagaur, a small municipality in Rajasthan. By the time I was twenty-one, I had traversed the country many times and was deeply inspired by experiences of the interplay of nature and development with an awareness of architectural, cultural, landscape and historical layers of understanding of our diverse country. A year of working with Jasbir and Rosemary Sachdev pointed me in the direction of further studies in landscape architecture.

In 1991, I joined the postgraduate program in landscape architecture at Amherst, USA. The faculty included eminent names such as Julius Fabos, Nick Dines, John Mullen and Hal Moser. The program promoted a diverse lens to explore the subject - sciences relating to land-use planning and scenic values as well as art, literature and poetry in reference to the natural landscape character. I got to work on the Master Plan for a portion of Central Park, New York for the Central Park Conservancy.