Art & Culture
THE AESTHETICS OF PLANTINGS IN EARLY MUGHAL GARDEN PAINTINGS III: POETICS OF PLANTING | James L. Wescoat Jr.
LA 64
The third part of this series elaborates on understanding the poetics of planting design in early Mughal paintings, which can help interested minds appreciate the meaning of plants and gardens in poetry, and the landscape, during the Mughal period.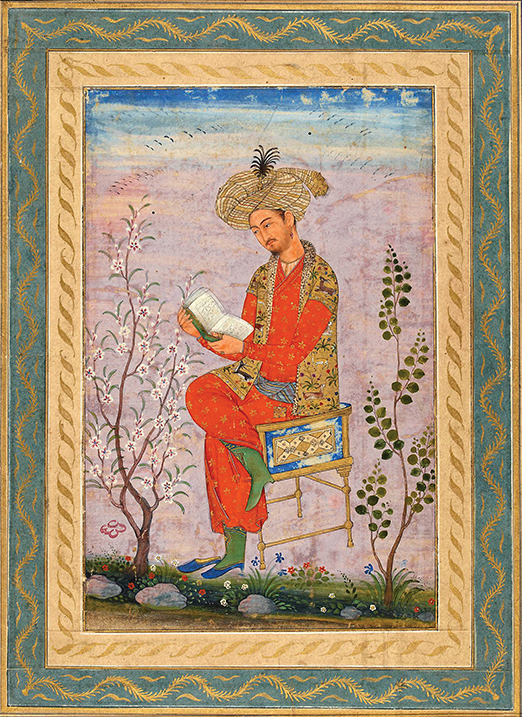 A wonderful 17th century Mughal painting depicts the famous Persian poet Sa'di [d. ca. 1291-92] rhetorically asking a man, why pick flowers that will quickly fade away when you can have poems that will never fade? Nearly four centuries later, the Mughal painter Govardhan subverted Sa'di's argument with an exquisite image of enduring flowers. An upright chinar tree and flowering shrub stand behind Sa'di. It is paired with the delicate flowering fruit tree and herbaceous plants behind his compliant friend, whose flowers spill from his skirt like so many jewels that join the living flowers lining the stream below. We the viewers gain the best from both worlds, the memorable words of the poet and the lasting images of the plants.

The previous essay in this series discussed the historical aesthetics of plantings in manuscripts like the Baburnama and Akbarnama, which recounted bygone people and places. Narrators of those historical accounts often inserted verses inspired by the experience of a place.