Art and Culture
Mirrored Modernities: Movies and Myth/ Marine Drive and Dharavi | Rohan Shivkumar
LA 56
Mumbai has long been the backdrop to a plethora of stories and movies unfurling on celluloid. While the Marine Drive remains one aspect of the city that has been glorified, the Dharavi slums have often depicted as the underbelly of a bustling, sparkling city. If Marine Drive symbolises aspiration and hope, Dharavi is the metaphorical nightmare.

When all stories are unfurled over each other in the settings of the city at the same time, one captures the essence of the city in entirety, baring every raw edge there is to be seen.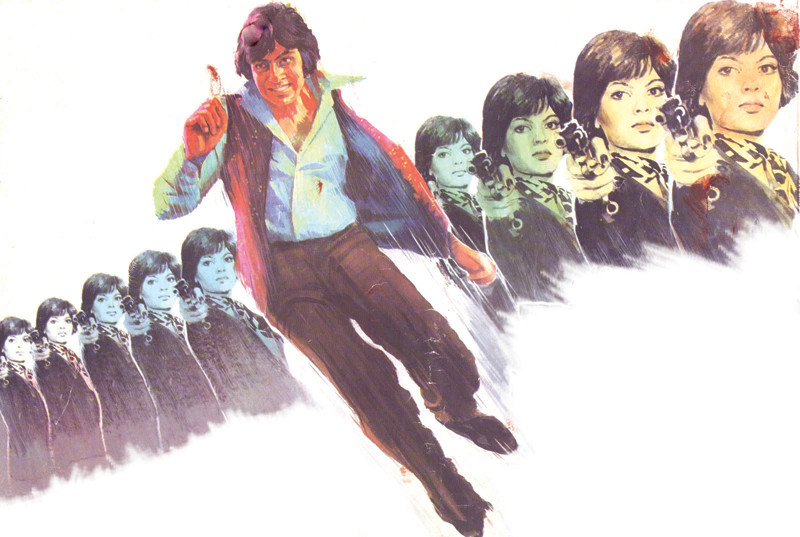 The dream of this city is the dream of modernity. The possibility of freedom. Built by and out of people from 'elsewhere' who arrived here, sometimes by invitation, sometimes not, to make themselves anew, it was built as a city whose myth lay in reinvention. Water to land. Migrant to resident. It is a city built out of transplantations and engineerings. It is no wonder then that the city itself is an affront to the natural. But what is the 'natural' anyway? What is so sacrosanct about it?

We tell each other stories to make sense of the world around us. The myths of modernity required a medium to be able to carry these fables. None of the older forms of storytelling, folk songs, novels, paintings, even architecture seemed capable to capture the reach and power of the moving image. The medium seemed to encompass all in its rapture. The flickering images on the screen in darkened rooms, made a new public. We immersed ourselves in the collective ecstasy of the cinema. In the darkness, erased from our pasts, we made ourselves anew. The city was the promise of this newness-the possibility of freedom.

Let us collapse all those city stories in one, fold them one over the other in the spaces where they took place and watch the city shimmer with those men and women, those mothers, fathers, leering villains and seductive vamps, and see the city that they inhabit, the spaces they fall in love in, the fight sequences, the homes, streets and celebrations. In that city is our collective dream. We live as much in that dream as we do in the flesh and stone around us.

The horizon stretches across the sea. There is no end here. The sun sets in the distance as eloping lovers hold hands, looking out to the dusk, waiting for the possibilities that night will offer them. The sea disappears into the sky. The lights of the city glitter on the edge-the 'Queen's Necklace'. Young men lounge on the sea wall,1 staring at the joggers running by, bragging of exploits into the wind.