Cities
Re-imagining Agra | Shahena Khan & Shubham Mishra
LA 49
While Yamuna was once the lifeline of the city and a catalyst in the development process, it has now been reduced to a mere shadow of its former self. This deterioration in its state has occurred due to lack of foresight in planning and the disrespect towards this natural resource.

The Yamuna, along with other water resources that constitute our water heritage, need to be protected by integrating methods such as rainwater harvesting and ground water recharging as core values of the planning framework.

A new model, thus needs to be looked into, that allows a metropolis to be sustained while also proposing an alternative system for the renewal and conservation of these natural resources that we so relentlessly feed off of.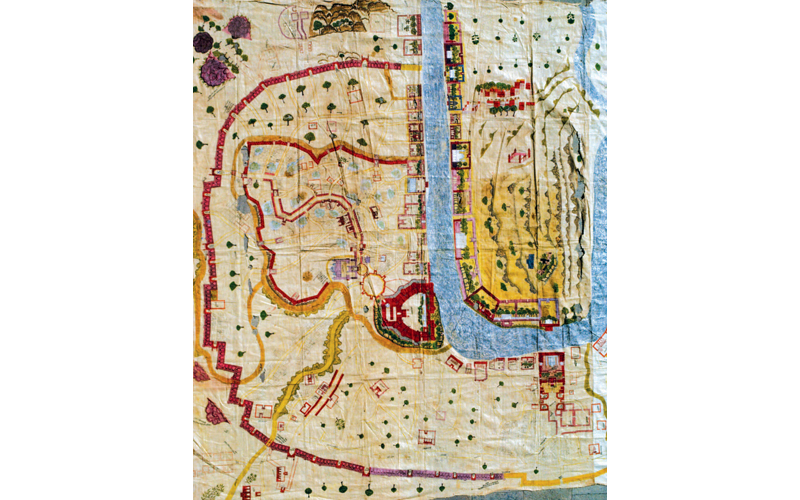 Water: Town Planner of Mughal Agra

Water has been the determining factor in the development and sustenance of any civilization across space and time. Clichéd as it may sound, the statement stays relevant even today. If civilizations grew and came of age around water, lack of it caused them to disappear abruptly. The city of Agra, whose fortunes this article chronicles, thrived because of proximity to River Yamuna.

With an empire stretching between Central Asia and Northern India, the Mughals in the early 16th century could have built their capital anywhere they wished. However, the location of Agra swayed the decision in its favour. The Yamuna to the east provided transport and the much needed safety to the nascent kingdom and the flowing waters offered a tremendous opportunity to the Mughals to implement their fluvial engineering expertise.

Yamuna and her fluvial geographies were indeed central in shaping Agra. Its natural topography was more or less plain, though intersected by several nallas and ravines running up from the river. The three rivulets of the region - Burhan Sayid, Kano Khar and Dholi Khar drained into the river from the west. On the east bank was Jharna, a tributary of Yamuna, which joined her southwards. These three rivulets along with Yamuna formed a triangle, which defined the form and extent of the Mughal Agra.