Design
Working in Paradise with the Master | Ratish Nanda
LA 48
(Originally published in 'Manzar'- the Iranian Journal of Landscape, June 2016)

Ratish Nanda's experience, working with landscape architect Mohommad Shaheer on three key projects undertaken by the Aga Khan Trust for Culture (AKTC)- Humayun's Tomb in Delhi, Baghe Babur in Kabul and Sunder Nursery in Delhi.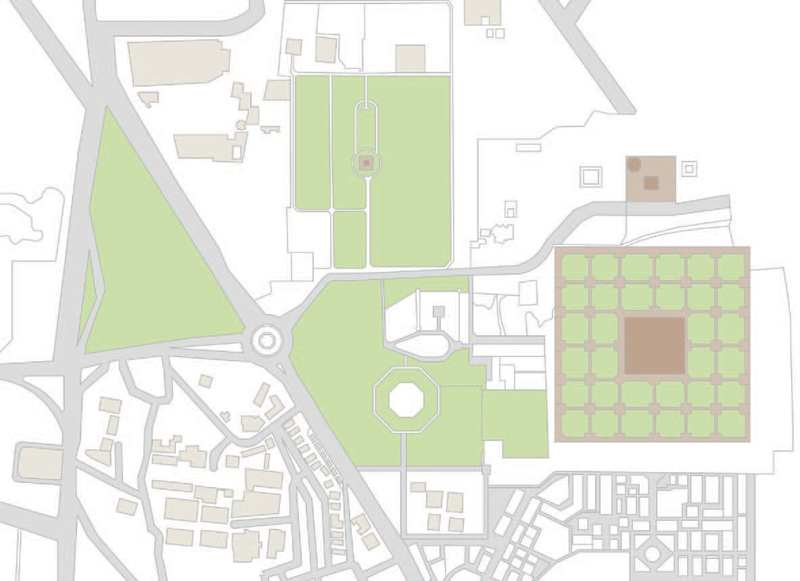 While working for Aga Khan Trust for Culture, I had the privilege of working with landscape architect Mohammad Shaheer. He was the principal consultant, since 1997, to several of garden restoration projects in India and Afghanistan, designed and executed under the patronage of Aga Khan Trust for Culture.

I was most fortunate to get a chance through our association of eighteen years to understand his vision and oversee the implementation of his detailed draw¬ings. Though I cannot explain in depth in thinking and the extent of his vision, in the article, I share some of my learnings from him over three key projects being undertaken by AKTC.

Humayun's Tomb Gardens: Restoring Flowing Water

In 1993, while recommending the designation of the site on the World Heritage list, ICOMOS had recom¬mended that the enclosed gardens be restored. In 1997, on the occasion of the fiftieth anniversary of India's in¬dependence, His Highness the Aga Khan gifted to India the garden resto¬ration of the Humayun's Tomb World Heritage Site. This was to become the first ever scientifically carried out garden restoration at any of India's na¬tional sites and in implementing it in partnership with the Archaeological Survey of India, the Aga Khan Trust for Culture was to similarly become the first private agency to undertake conservation works on any of the country's monuments of national im¬portance.

The Humayun's Tomb gardens are a perfect char‐bagh with the tomb in the centre and the garden divided into four quadrants. Each of the prin¬cipal pathways with water channels in their centre and the four pathways in the cardinal directions adorned with large square water tanks with a foun¬tain in their centre. Each quadrant further is sub‐divided into eight plots representing the eight gateways or spaces of Quranic paradise.