Design
PUNE UNIVERSITY PARK | Shankar Brahme
LA 44
Shankar Brahme (1928-1969) was a landscape architect based in Pune. He worked with the Parks and Gardens Department of the Government of Maharashtra from 1954 to 1962. His office as well as residential quarters were located at the Pune University campus. The University was originally the monsoon residence of the governor of Bombay province during British rule and was designed on the principles of English landscape gardens. After obtaining B.Sc. ( Agri.) degree he enrolled for M.Sc. in horticulture. Between the years 1956-1958 he completed studies in landscape design at Reading University, Berkshire, England. He started his own practice in 1962 and designed various landscape projects, notable among them being the Gokhale Institute of Politics and Economics, Pune, Mukund Iron and Steel Factory at Thane and many bungalows. He also taught landscape design at architecture colleges in Pune and Mumbai.

This article on Pune University was written by him in 1962.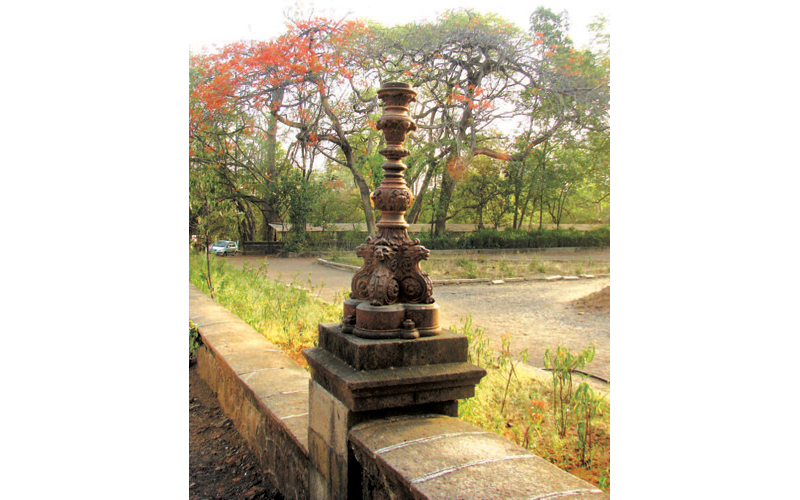 The Poona University campus (the Old Government House estates) measuring about 411 acres is laid out in the world famous '19th Century Tradition'. This tradition in garden design is a very complex style consisting primarily of 18th century English Landscape Garden to which a large number of features were added and accommodated in the 19th century.

The process of evolution of 19th century Tradition had taken almost a couple of centuries for formulation of cohesive principles for general guidance of the common gardener.

A brief history of the development of this tradition is sketched further: Upto the 18th century, the garden design was ruled by the 'Formal Tradition' in which patterns, either rectangular or otherwise, were usually arranged symmetrically on a major axis. They were architectural gardens, the form of which was determined by architectural elements. The plants played a minor part and were clipped to conform with architectural concept. The examples of this tradition are the Mughal Gardens of North India, Moorish Gardens of Spain, Renaissance Gardens of Italy and Baroque Gardens of France.